the eagle eye, has any of you seen this movie?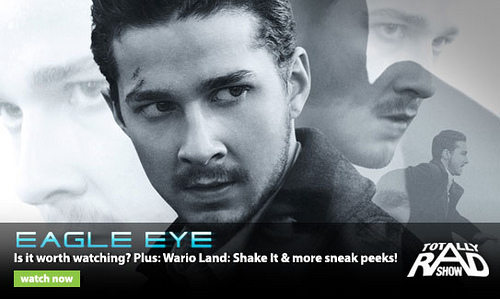 Philippines
October 7, 2008 9:49am CST
[b]hi to you!i have just seen this movie a few hours ago with my boyfriend and it took us about 2 hour and a half as my estimated time. i liked the movie although it was a bit predictable to our part as we were watching along the scenes of it. still if id be rating this movie, ill be giving it 4 stars.

sometimes i think if this happens in the Philippines, it would be hard for eagle eye to go through the systems to hack every computers we have because as far as i have observed, we are not as high tech as other countries are. we don't even have that much camera's posted in every pillars or street lights in the streets of manila and more in the province area. so i guess i will still be fortunate enough to live in this country without even being watched by someone and be chosen as the apprentice for such assignments that involves killing or do terrorism attacks. hahaha!!!have you seen this movie? how many stars will you rate this movie?happy posting and happy mylotting![/b]
1 response

• United States
7 Oct 08
I havent seen it yet but would really love to...I'll be getting that when it comes out on DVD I'm sure since my kids want to watch it too,.

• Philippines
8 Oct 08
hi.. well, it is not as violent as you think it is. no brutal scenes at all well aside from getting electricuted by live wires. haha!! happy posting!