ateneo or la salle?

Philippines
October 8, 2008 4:51am CST
A few month from now, i will be sending my youngest brother to college. I want the best education from here, and i know that two of the top universities here in the Philippines is Ateneo de Manila and La Salle.. Which of the two schools is better? What are the advantages of each school againts the other.. your help will be highly appreciated. thanks!
4 responses

•
10 Oct 08
this one I heard from friends, when referring to universities it is [b]UP or others[/b] no offense! just find it funny

• Philippines
8 Oct 08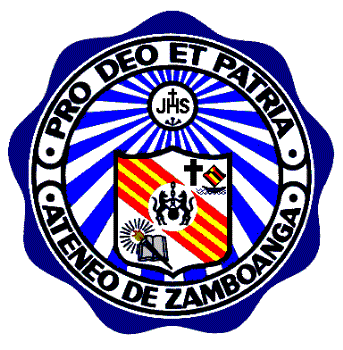 Well, I can't really tell you which school is really gives the best education since I'm not a student of both school.. I finished my studies in Ateneo.. Of course you expect all good things will be coming out from me

... Anyway, all I can say is that being an Atenean is really difficult because you need to follow the rules and regulation of the school.. One of the best thing is that you need to maintain your grades for you not to kick out from the school.. Oh, I forgot to say that I'm from Ateneo de Zamboanga University.. I'm an education student and most of all I'm a Scholar when I'm studying in College.. I need to maintain my grades not because of my scholarship but because it is in the policy of our school.. In our College Department which is Education Department, we need to maintain all our minor subjects with a grade of 80, all major subjects with a grade of 83 and with a WPA (average) of 83.. If you able to get 79 in minor subject and 80 in major subject then definitely you need to retake the subject.. You can retake the subject twice but still if you can't make it then you must think other course already, if that course will still accept you.. Sometimes, when you have so much failing marks only the 2 year course are qualified for you, but if you don't like the 2 year course then just change from other school that will accept you with a failing marks in the TOR.. Anyway, since I'm a scholar I need to maintain all subjects with a grade of 85 and an average of 88.. If ever I fail to accomplish the required grade then so on goodbye to my scholarship

... Of course, you cannot apply another scholarship.. They will just give you once unless you want to be a Student Assistant or Working Student.. Well, all department has its own policy regarding the grades.. For my professors, well all I can say is that they are good.. They teach the subject well explain.. But of course there are some professors who are really boring and strict.. I think most teachers who are like this are in the History and RS class (based on my experience).. Our facility is pretty good.. There is a computer laboratory for the students to make their accomplishment reports, survey, methodology, and other assignments.. We can surf in the internet but only those sites that gives information (some site are not prohibited to open especially games and p0rn).. Only few computers has YM or chatting program.. Well, our school has its own website wherein students will be able to know what are the out coming and incoming activities in school, we can also see our own class schedule, online grades, online assignment or activities, online exams (especially if our teacher has seminar or out of town), online exam schedule and most of all you can see all the list of names of students who are enrolled in the school year.. So, the parents would really know if their child is still a student in the University..

There are also some places for the students to stayed like the "KIOSK", library, Ladies Lounge (of course that's only for ladies but sometimes gays can also stay in there), canteen, gym and in the backfield (just bring or borrow mats for you to seat up or have a picnic).. There are also many organizations like peer (counseling), usher and usherette, SACSI, Sangunian, Beacon, Ecowatch, Rotact, Debate Club, etc.. It depends upon your choices, hobbies or skills that you want to improve.. Every organization has its own "Constitution" to follow.. As for me, I'm an active member of Ecowatch (environment organization, Society of Ateneo Scholars (since I'm a scholar),NSTP facilitator, Volunteer, and Education of Academic Organization..Well, time management is really in need and important if you want to join many organization just like me.. Oh, its really long already.. Well,if our school has this kind of policy and facility then what more in Ateneo de Manila.. I hope I had give you some information about our school.. Well, try to also search from de la salle.. I think it is also a best school.. If you have any question, feel free to ask.. Have a nice day.. Happy posting..

• Philippines
9 Oct 08
Hi Joiemarvic! First that is so kind of you to help your brother and to think of his welfare and future. Kudos to you!!! I am a graduate of DLSU-Taft, and I am proud to be one. But to answer your question, I think it is important to also consider the course your brother will take. And then from there you decide which university (there can be other schools too that has good credentials on a specific course) he should go to.

• Philippines
8 Oct 08
hi joiemavic, for me i wont think of sending kids to that school, as we all know that school is very expensive, being just practical, we have to save money, and not waste it, of course, its very hard to earn money now adays, and the tuition fee in that schools are just getting higher, kids will still learn whether they are in a private school or not, but the better if you will just send them in public school, coz the early you'll send them in public school, the earlier they know how to earn money, and they will learn to value money, and not waste it, unlike in private schools, kids think that their parents arent having a hard time earning money, so they just tend to waste it..