What is your favorite animal?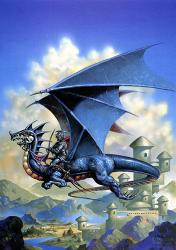 Singapore
November 6, 2006 7:56pm CST
For me, it's the mystical dragon. How about you, real or unreal.. up to you.
2 responses

• Philippines
24 Apr 13
My favorite animal are dogs and rabbit. Now we have a dog pet named jumbo and tutu. My kids really like them and also young cousin who age 3 and 7. Dog are really good pet, When my kids and cousins are going so somewhere around our village our dogs always follow them so I feel more at ease because I know that bad people cannot harm them easily because of our dogs guarding them. I also like rabbit because they are so cute and fluffy but I cannot have rabbit right now because when I try to have rabbit the kids play on the rabbit and the kids didn't know that the rabbit gets hurt.