Casey Anthony finally in custody again.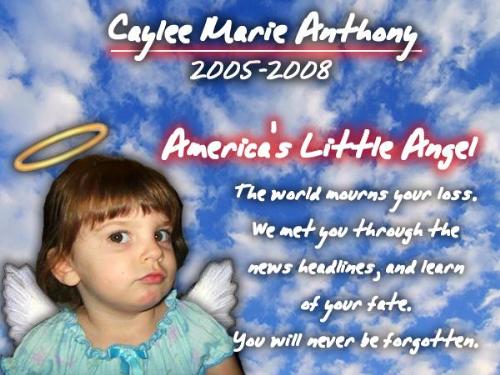 United States
October 14, 2008 9:36pm CST
For those of you that have been following the case about the beautiful missing 3 year old Caylee Anthony, what do you think about Casey Anthony finally being behind bars again?
2 responses

• United States
16 Oct 08
I cant wrap my head around how a mother could kill there child, When I hear stories like this one I look at my girls and want to cry, I get upset and frustrated with my kids and life sometimes......who the heck doesn't? and if you dont then I Want what you got!!! but I can not even fathom even hurting my child. Casey Anthony deserves every bit of pain she receives, but her poor family. I think about how her mother must feel and what she must be thinking, and I think what would I think if I heard this news of my daughter, I would come up with every single other possibility I wouldnt be able to believe it. I cant imagine what the whole situation has done to a lot of people, many many people......Its truly just sad.

• United States
15 Oct 08
I think its about time. I know that they haven't found the little girl's body, but I'm sure they all know the mother did it. At first, giving her the benefit of the doubt, I thought maybe it had been accidental and that the mother panicked and disposed of the girl's body, but as more and more evidence comes out, and more and more of her irresponsible behavior is shown, it's just unbelievable that any mother could have such a cold heart towards her child. The way she was carrying on knowing that her baby was missing is just too gruesome to believe. I hope Caylee is at peace and I hope her mother comes to realize the horror of her crimes.