who Get Paid In Ciao? Coz I Just Got Paid!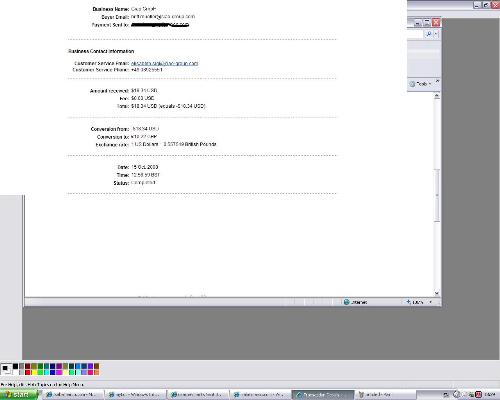 October 15, 2008 7:31am CST

Atlast! October 15th, I got paid from Ciao. So members of ciao you dont need to worry coz they are really a paying sites. They paid us for our review it is amazing! How about you guys do you get paid? Ledt's celebrate! Party Time hahahaha.

6 responses


•
15 Oct 08
I received $18.34 USD from them in my paypal account. Okay i'll add you there. Just make more reviews as you can, and you can earn too from your friends if they rate your review. Don't forget to make payment request at the end of the month coz they pays the member every second week of the month or every 15th. I got $12 this month and hoping to get more than that. Happy posting.



• Malta
15 Oct 08
I should bloody hope so! I joined a few days ago and I like this writing reviews thingy! But I would really be pissed off if I couldn't cash out later on. One thing I would really like to know, since it doesn't specify on the site is... Can you still cash out if you live outside of the UK? I read somewhere that you can only do so if you have a UK bank account! Is this true?

• India
22 Oct 08
i just joined this site, please help how to work, how to get paid in easy way, please suggest any tips..................

• Germany
15 Oct 08
Congratulations!! Thats great. I am not on this site but I have heard that cio pays. Good for you. I do not get enough time for using mylot, so I avoid the sites where we have to write. But good to know there are some other paying sites apart from mylot. Have a nice day and happy mylotting :)