Breast Cancer Research is full of crap...

United States
October 16, 2008 3:14pm CST
I am so tired of getting bombarded with Breast Cancer Research phone calls, e-mails, T.V. shows, commercials, etc. I think that they have already found the cure for cancer and just aren't sharing it. Billions and Billions of dollars go to breast cancer research and what have they come up with? Anything? It's been how many years? How many new discoveries? I just think it's a waste of time and that it's all just a ploy to get your money. I know Breast Cancer survivors and I am not minimizing the effect it has on people or their lives, but these foundations are fake.
2 responses

• United States
16 Oct 08
I bet they could make alot of money if they let out what the cure is.. people would pay alot to save their life.

• Canada
16 Oct 08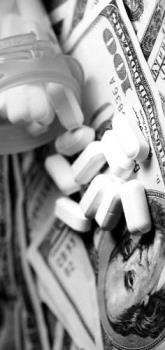 All research is!!! It seems when anything is discovered in the medical community it disapears just as fast. It has to do with the perscription companies not wanting people to be cured for if that happens then they would be out of business, and not making the millions of dollars that they are use to making. See, doctors are only support to treat each symptom, not cure the patient....they got the keep the parmacisit happy and their pockets lined with cold green paper. So, I don't see cancer, or and medical condion ever to be cured until money is out of the picture and greed removed from the human gene!!!! happy myloting!!