How Far Should We Go To Let Our Kids Feel Included??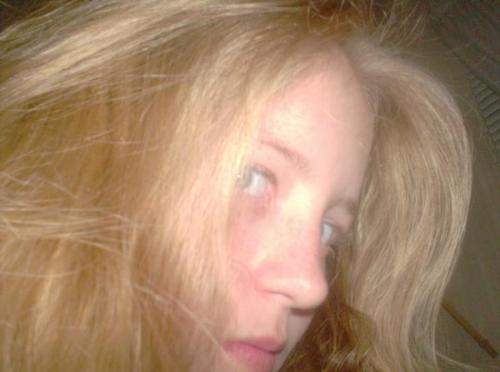 United States
October 18, 2008 7:22pm CST
My oldest daughter is 13 and started junior high school this year. She has a very good group of friends and her and I have a pretty open relationship. My concern is over the last year or so...being "emo" is the way her friends are choosing. They dress in all black of "funky" as we called it when I was younger lol. They die their hair which I'm ok with to an extent. Lately the battle is with make-up. She wants to wear dark mascara and such on her eyes, black lip stick and nail polish. I'm all for self expression but I also don't want to thinking she has to do this to fit in. She is a very pretty blonde haired blue eyed little lady. I let her dress how she's fit so long as she is covered. I've let her put 2 blue streaks in her hair. But I have a huge issue with the make-up thing. Any suggestions??
3 responses

•
19 Oct 08
As a teenager myself i think that it is essential to be able to express myself. I think you should sit down with your daughter and ask her about it. Make sure you do not make fun of or in any way affend the 'emo' dress style or stuff like that. Just kind of ask her if she is dressing like that just to fit in.

•
19 Oct 08
Hello.. I agreee with kezza246 being a teenager means you want to express yourself. She may be doing this to fit in or it might actually be what she wants and you wont know though truth until you sit her down and tak to her about it. All teenagers go through a stage of trying to find out who they are, you just have to support her on the way.

• United States
20 Oct 08
Yes, and alot of what I see everyone saying covers the thoughts I have on this. Sometimes, it's nice to hear that others are in agreement. I am liberal with all my children as far as self expression. I try to set limits that are more a compromise than anything else. I talked with her about all this yesterday. Turns out she got her first kiss from her boyfriend which was very exciting for her and me lol. Told her I could handle the mascara but not the raccoon eyes. I can handle the the blue stripes in her hair but don't want her to destroy the blonde hair that she has had since birth lol. So, I think we have reached an understanding for now until the next issue presents itself. Thanks so much for all your help folks. I so appreciate your thoughts.

• United States
27 Oct 08
The whole emo movement is a copycat movement of the goth movement of the 90's. Sorry emo kids, it's just the truth. I went through a phase where I wore black lipstick and clothing and heavy eyeliner. My personality didn't change. I was still the little church girl I always was...just trying to express myself. This is just a phase. Ironically, I went through this phase at almost exactly the same age your daughter is going through it. I promise you that if you let her dress how she wants to, the phase will past within a year or two. She might carry over one or two characteristics of this style into her personal style that she adopts as an adult, but she'll get tired of it. Most kids do something like this when they are in high school or late middle school. I'm surprised that the dark makeup bothers you more than the hair. My mom wouldn't let me dye my hair when I was that age, but she didn't really argue with my makeup. She didn't like it, but she never told me NO I couldn't wear it. I think that was part of the reason the phase ended as quickly as it did...she didn't fight me over it so it wasn't a form of rebellion anymore.

• United States
27 Oct 08
I have an issue with the hair dying too. I agreed to the two temporary blue streaks but not to the black dye. NO NO NO....lol. And I'm okay with mascara and such but not the "raccoon eyes" that she wants. I know this is just a phase and I'm hoping she grows out of it sooner rather than later lol. I'm all for self expression but only to a point. It would be different if her personality was suitable for this type of dress but it's extremely out of character for her. Oh well, what's the expression?? This too shall pass. God I hope so. Thanks so much for your take on this. Appreciate it.

• Canada
27 Oct 08
Personally, I think this is a stage that she is going through. A Fad if you will. Encourage her that a little goes a long way and is much more attractive. Perhaps take a picture of her before and after and compare them with her. Ask her to try and go lighter and see how she feels. My niece went through the same thing, including piercings. It's all better now, a couple years later. On the other hand, since she is only 13 and you are her Mom, you could easily just say no, that the heavy make up is not acceptable. She may thank you later. In the large scope of things, her is your kid at school with hundreds of others. She stands out with the heavy black make up. Sure her friends may or may not wear their make up the same but to the majority, she probably looks kind of gacky. If you think that it looks bad, just tell her so. Sounds like your relationship is such that she is likely to respect your opinion. I hardly doubt that the way we wear our make up gauges if we "fit in" or not. Cloths, maybe but make up, to the extreme? I hardly think so.

• Canada
9 Nov 08
Thank you very much. In a year or so you will hopefully look back and things will look different, for the better. This too shall pass. Cheers.