Are you ADDICTED to surfing and blogging or not????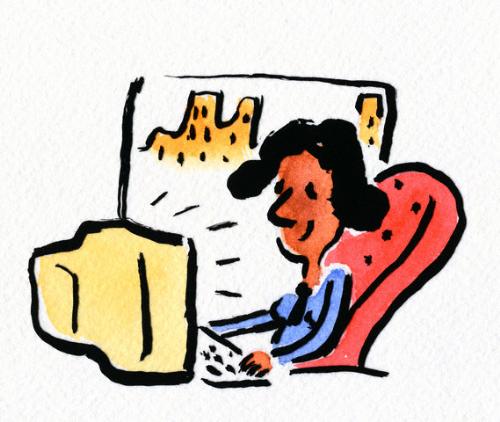 Philippines
October 20, 2008 9:21am CST
Hey mylotters, i dont know if i am the only one who is asking this question to myself . I mean i know that all of us are busy mylotting and surfing for cash or even blogging . Are we an addict already to this kind of life? Not that is bad but because it isn't since we are earning money while doing this but should we really self regulate ourselves in using the computers? How do we know that we are not an addict yet of surfing? Me, I do my surfing after i have finished everything in the house and that includes teaching my children and, feeding the family and keeping the house clean and ok. And i am doing surfing only at the evening since i am working 8 hours a day. But i do surf every night . I am addicted??? what you think?

4 responses

• Philippines
20 Oct 08
you? addicted? if you were addicted, what would you call me who spends more than ten hours a day now in front of the pc working, surfing, myLotting and doing tons of other stuff?

i used to spend only 6 to eight hours, but now it has increased to more than ten. so no, you are not an addict.
I AM


• Philippines
22 Oct 08
yeah hahahahh you are an addict thanks God im not hahahahah



• United Kingdom
22 Oct 08
This is a new kind of life for me! I never used to be into the Internet much but now that has all changed. I have recently introduced myself to the world of blogging and I guess I'm trying to keep my own blog! I find it hard keeping it updated though and so I have come to the decision that I will probably update it once per month. I don't think I could ever become addicted to blogging or surfing the net! I don't have anyone one around though, I don't have family commitments. I guess it's hard when you do have family responsibilities though, you have to try and achieve a balance. It sounds as though you have a good game plan though for the way you are doing things at present. Good luck. Andrew

• Philippines
20 Oct 08
not addicted, just fond of blogging and joining forums, also here in mylot...

• United States
20 Oct 08
NO...I don't think you're addicted. Addiction is usually something that is described as life altering. It's all you can think about. You let your normal routine go to the side such as not cleaning your house, ordering take out as opposed to cooking for your family and such. To me that is addiction. I see what you're doing as a form of relaxation. After your day is through you let go of your day by reading, writing, thinking. It's your hobby and enjoyment.