How Do You Make Bread Pudding?????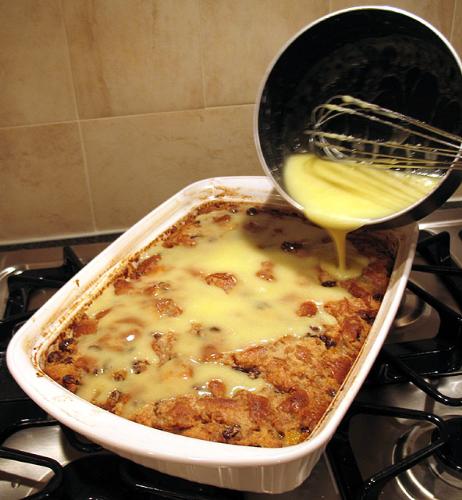 South Africa
October 20, 2008 10:38am CST
My Mother used to make lovely bread pudding.I tried making my own but cant get it just right like she used to. Can someone here on MyLot give me a good recipe.Thankyou!
1 response

• United States
20 Oct 08
I make bread pudding. It is simply bread torn up into pieces, milk, egg, sugar, vanilla and cinnamon. I do not have a recipe as such, but just mix it up, depending on how big a casserole dish you will be baking it in. You know the bread will expand. You don't want it to be dry, so make sure there is plenty of liquid. I would say just off the top of my head that for every 2-3 cups of bread you should have at least 1 egg, 1/2 - 1 cup of sugar, 2 - 3 cups of milk, 2 teaspoon vanilla and 1 teaspoon cinnamon. Work from that and add ingredients as needed. Best wishes!