Why people go to Sea side when they were become sad

Pakistan
3 responses

• Qatar
22 Oct 08
hi Prince... Here in my place, we use to go there during weekend with family and friends to walk, to talk, to play nearby. mostly families are spending their time...cos across that place is a family park.. i never experience going to a seaside when im sad.... what happend to u Mr.Prince..??? what about today...are u ok now?......

• Pakistan
23 Oct 08
hi Dear Grace. nothing important happened i was just scared and then become sad and go to river side . that is why i used the sea side and here is everything right. and thanks for your nice rply. Prince Sad

• Qatar
23 Oct 08
oh ok... or you just want to be alone maybe... good day Prince

• Philippines
27 Aug 11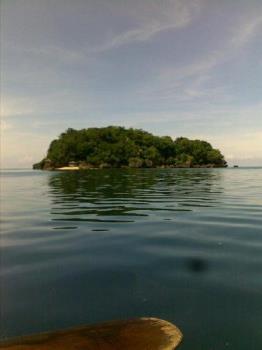 When a person is sad of course he wants to be alone and even when alone he an environment that will also soothe his soul and I believe this can be found in the sea so people when sad would prefer to a place like the sea side to spend loneliness in viewing the sea. I myself do prefer going near the sea and watch its beauty whenever I feel sad. I think the sea has some calming effect.


• Philippines
21 Nov 09
I really love the nature we have on earth. And one of my favorite is seaside. I have a very good feelings when I'm in the seashore i like the breeze, the smell of the sea, the waves and splashing of the sea water on the rocks. Those birds flying and sailing boats on the ocean that i see in distance. I love also the sunset which reminds me the silence of the night and a new day for tomorrow. I recollect myself when I was there... I feel the peace inside but more i become emotional. How happy to be in that place together with your love one.