Family Day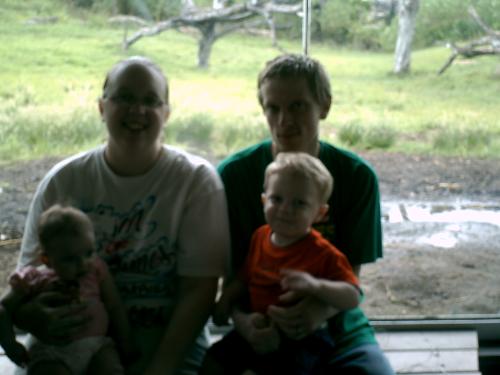 United States
October 23, 2008 2:14pm CST
Does anyone have a special say that they have just for their family? We do! Its every Monday. We go out as a family to eat, the mall or park, or zoo. We just like to do something every Monday to spend that family time together. I think it will help our kids in the long run. Plus since my husband works two jobs its nice to spend that kind of time with him. So if you have a family day what do you do?
7 responses

• United States
23 Oct 08
We used to do something as a family every Friday. We would watch a movie,go out to eat,play games,etc. I always enjoyed it and I miss the time that we would spend together as a family. We still do a lot of things together and I do enjoy the time that we have together. One of our favorite things to do in the summer months is ride four wheelers. My kids and I love to do this! We are moving to the country soon and then we will be able to ride a lot more than we do now. I hope to buy some news one next year and we will all be able to ride and have fun together.


• Indonesia
25 Oct 08
Spending time with loved ones and family is an incredible experience. So, i think how to making quality family time is one of the most important values in the lives of average people. One you can do as a parent is to involve yourself in your children's activities. Give equal time and try to integrate the activities of your children to make them more inclusive and friendly.

• United States
25 Oct 08
yes we tend to do more things that our kids love like going to the park, or this one place called Exploration Place, they have a TOT SPOT with a bunch of toddler safty toys, or sometimes we go to the Y because both of our kids love water!

• United States
30 Oct 08
our family time is spent every saturday at the racetrack . Both my sons and hubby circle dirt track race. I am usually in winners circle taking pictures and my daughter sells programs and helps out in the consession stand. It is our family sport and we enjoy it during the off season we are always in the shop working on the cars..hubby and our sons work on them while my daughter and I come up with paint schemes and we have a vinyl plotter to cut the graphics out with. We don't really have a certain day of the week we spend with each other rather it is usually all weekend. Family time is very special to us and we are very close and have many fond memories that will carry us through the golden years.

• Philippines
29 Oct 08
Sunday is a family day for me. It is the time we bond at home for we are busy in other days for we have our own respective work to do, We only have time to talk during breakefast and dinner. But during sunday we see to it that we spend more time with the family and doing what we like to do.



• India
26 Oct 08
Every Saturday used to be the family day in my home.. we would go out for shopping and used to eat out. it was so much fun.. we would go and sit in the park.. now when i am staying away from home in hostel.. i really miss home and the family days we used to have..