Giving birth without using painkillers & just hypnosis?

November 7, 2006 5:43am CST
Some people here: http://www.addanimage.com/search_results.php?q=hypno have given birth without taking painkillers. All the ladies out there; could you do this??
9 responses

• United States
7 Nov 06
My little sister had her baby without any painkillers, hypnosis, or anything. She did it all natural. She is 5 foot 2 inches tall and weighs 94 pounds, the baby weighed 7 pounds 10 ounces. She is quite a girl for doing it.

• United States
7 Nov 06
I haven't had any children, so I cannot either.

• United States
20 Nov 06
I have gone through it, women did for hundreds of years before me. Yay for us!

• United States
7 Nov 06
I had my son without epidureal it was way to painful. I didn't consider pain killer because I'll fall asleep and won't be able to push my child out which will end me up in C-section. Hypnosis I don't know about that just imagine yourself under hypnosis having a child, Remember there are remote places especially those who live in tribes just think of how they deliver their child no IV fluid, no painkiller no nothing except bare hands of their so called traditional midwife. I also remeber Lamash and water delivery I think with this one they soak the mother in warm water were she can push and labor her child's out.

• United States
20 Nov 06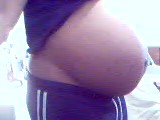 Hypnosis is ok for some, but I teach women how to give birth naturally without hypnosis. Check out my website http://www.auntienatal911.com

• United States
7 Nov 06
Giving birth without pain killers...uh that is a common enough thing, many women do that..and they do not use hypnosis..that is an odd thing

• United States
20 Nov 06
epidural. the needle in the spine thing is called an epidural.

• United States
23 Nov 06
I have given birth four times...all natural with no pain killers (the med's do affect the baby to varrying degrees). Personally I do hve faith in hypnosis as a valid tool for such occassions (my husband and I are both Certified Hypnotherapists)

• United States
20 Nov 06
i dont plan on doing that

• United States
20 Nov 06
I gave birth at home three times without pain killers and without hypnosis. My children are 30, 25, and 20 years of age.

• United States
8 Nov 06
UM I'VE seen it on baby delivery shows, and the girls still look like they are in pain, some can't even concentrate on the hypnosis, so no i wouldn't do it! i've had 3 kids all with epiderals and with the 3rd i could still feel the pain, but the other 2 were good.

• Canada
7 Nov 06
I had my first child without painkillers or anything. I have to say it was the most horrible experience of my life. For my youngest two, I had pain killers and I definetly enjoyed the experience a lot more. I would recommend pain killers to any one who asked me.