share your jeepney or bus experience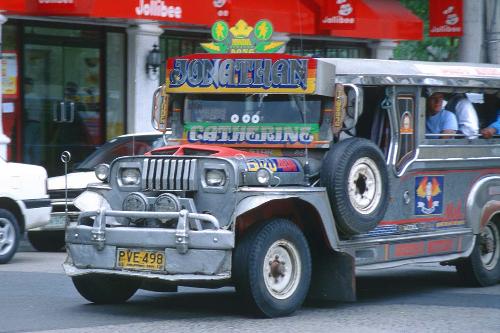 Philippines
2 responses

• Philippines
2 Nov 08
hi, i share my jeepney experience jeepny is not dangerous to travel i like to travel some where were i will go. if you travel with the bus you have experience that the travel of the bus are so fast. that the jeepney is not so fast. the most to use to travel is bus because these bus are so fast and the jeepney are not so fast thats why jeepney are to go in beach or a place that have more jeepney that can you have to slow hehehe....... the good to use travel are bus. if you travel with jeepney you are not to fast ehehehe...... the good thing is bus hehehehe.... i like bus hehehhe.......

• Philippines
2 Nov 08
yeah, bus is faster. If you really are in a hurry, you better be riding a bus than a jeepney. But what's good with a jeepney is you could see the faces of all the passengers. But I rarely ride a bus, because I'm afraid of getting hold-up.

• Philippines
8 Mar 13
of course in my everyday travel i always have an experienced riding on it,there were many and i can jot remember now the other experiences,but yesterday i had an experience where a guy had touch my boo*s secretly but i noticed it then i shout on him "why don't put your hand inside of my bra so that you can hold my whole boo*s".