Do you get cobwebs in your house?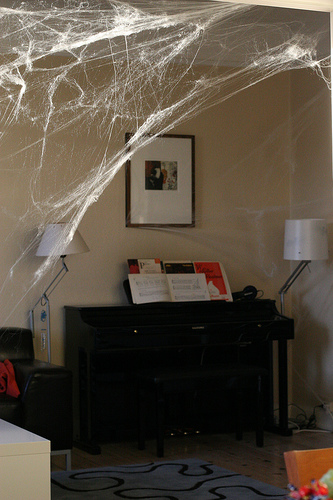 India
November 2, 2008 2:53am CST
I find that the corners of my ceiling start having cobwebs and it need to be cleaned well every couple of weeks. I have tried brushing it off and using a vacuum cleaner. They just reappear. Do you have a problem with cobwebs in your home? How do you cope with it?
4 responses

• India
2 Nov 08
i think its a common problem at every home. One need to keep cleaning which is actually takes good amount of time and patience. Probably insect repellents be of use to remove them permanently.

• United States
2 Nov 08
This is a huge issue in our house and it drives me crazy. For one, I hate spiders, and two, I hate spider webs. I haven't figured out how to deal with them yet. I just take a broom and turn it over and drag it across the areas that I know tend to build up on webs. I also try to kill any spiders that I come across because just getting rid of the web doesn't help, you need to get the spider too. However I can't always find them all or get rid of each of them so we still have the spider problem.

• United States
2 Nov 08
Yes, I get this a lot. When we first moved into my new place, there was so many of these things in the corners of my bathroom and up on my ceilings, throughout my home. So, I recently bought me an Cob Web Duster from Dollar General, it cost me $4.00. You should try to see if you can get one where you are at. I hope that you have an Dollar general Store nearby you.



• India
2 Nov 08
Hi Yes, this is a big problem for me. Although, I do cleaning for every week, still I don't know how they managed to come back. Nothing really helps. I have surrendered to their never ending effort in building those things. So, i have left with only one option. That is
Keep on brushing cobwebs whenever I see one !!
Happy mylotting.