Are you sick of Xmas already?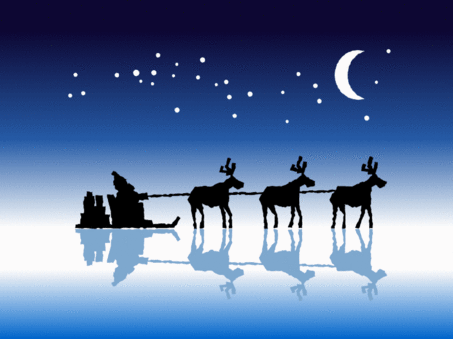 Slovak Republic
November 3, 2008 5:47pm CST
It is great we have Novembers so Christmas approach and I am looking forward to this unique day. But what I do not like to see is all that ads on the TV, radio and in the stores. It is so many and I think ads Xmas campaigns start every year sooner. This can really ruined my Xmas mood even sooner as I get it. I know this event become more and more commercial event, people buying like mad so stores try to bring this atmosphere as soon as possible to people to increase sales but what about the Xmas spirit? Do not you think it will disappear this way? Are you sick of Xmas because of all that unsuitable propagation?
6 responses


• United States
4 Nov 08
Christmas has become extremely commercialized. I do my shopping for gifts throughout the year so I don't have to go out to the stores once the majority of people are shopping. I want to take my time to find the perfect gifts for everyone and I do not like the crowds of people who always seem to be in a big hurry. I would much rather get it all finished before the big rush. Then, I can sit back and relax and not get stressed by all the promotions. I even begin to buy dry and canned goods for Christmas dinner much earlier than most. Whatever will keep on the shelves awhile, I will buy as early as 2 months before Christmas. I just don't like the stress of fighting my way through the crowds of people who are usually more stressed than they should be.

• Slovak Republic
4 Nov 08
I know what you mean it is really stressful try to get all Christmas thing during few days before Xmas. But unfortunately I am the one who do it regularly this way and telling my self every time next year I will buy everything sooner but never fulfill this.

• United States
4 Nov 08
Well not yet I'm not. But I am sure that the retail world will make me sick of it soon enough. Seems like people skip right over Thanksgiving and I think we should pay more attention to it. That way it buys you another month before all the hype about Christmas starts!


• United States
4 Nov 08
i will be soon. they completely ignore thanksgiving any more. i get so tired of hearing about christmas even before halloween i'm worn out w/it by the time it gets here. it is so commercial now that people don't even think about the true meaning of christmas. i wiah thet ban stores for starting in so early w/it. ridiculous!!

• Philippines
5 Nov 08
In my country... Christmas actually starts in September... people are already playing christmas music... and some are starting to put up chistmas decors... but nowadays... because of the current economic crisis... i have yet to see the decorative christmas lights but all over my area... some houses are now budget cautious... so they are decorating less and less... So... i am not sick of christmas just yet... i am actually wanting of more christmas spirit around...