hi do u use free sms in internet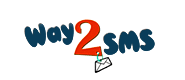 India
November 4, 2008 7:04am CST
hi do u use free sms in internet like (www.way2sms.com).if yes how offen do u use free sms in internet. is this usefull to u
5 responses

• Goa, India
4 Nov 08
yes i do use free sms on the internet. i used it really often to sms my friend who are not online . i use indyarocks. by using its free sms service i save alot of talktime which i can use for talking..


• Indonesia
4 Nov 08
only few GSM provider that able send sms from their sites, and from the free sms site, i've try it and take too long to sent. Well i prefer calling than sms, or if i'm not on pc,Yahoo mobile is interesting for me.


• Japan
4 Nov 08
i tried that but it takes long to receive. i use either chikkatext or yahoo messenger. and by the way it depends on the location. They usually have limit also, your recipient must also reply to the provider to enable you to continue using the free service. It is not free also for the recipient only the one using the PC.