Making cakes

United States
November 5, 2008 1:27pm CST
do you like to make cakes? I never used to but my boyfriend and our boys like them so I got started on baking them a few years ago. My boyfriends mom makes cakes for weddings and birthdays so she gave me her homemade frosting recipe! OMG is it good!!! The boys love being able to pick out characters for their cakes! I've done spongebob, superman,pumpkins,and I threw a bridal shower for a friend and had 2 cakes I made, kind of naughty but I'm sure you can guess of what!
2 responses

• Estonia
5 Nov 08
I like making cakes with someone. Because alone I would mess everything up and I would put wrong things and wrong amounts.. that just is so.. I'm not made for the kitchen. But I like doing them when somebody makes them with me. It's usually quite fun and tasty afterwards.

• Australia
5 Nov 08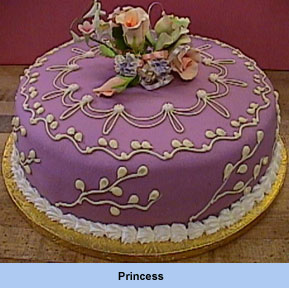 I often look at the cakes on the net, I love all the different theme based cakes people are clever enough to do, it sounds like you are good at decorating, ehicj I think would be the hard part..well i think when clever people like you go to all the trouble to make the cakes there has to people that are willing to eat them so I put my hand up as I am a terrible cook but i do love cake.