Starbucks or Seattles Best?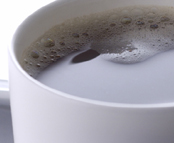 Philippines
November 8, 2008 5:10am CST
There are two popular coffee shops in Seattle or most probably the whole world. These are "Seattle's Best" and the ever doninant "Starbucks". The innovation of the two somehow dominated the coffee scene here and abroad. Both of the companies kinda made it like McDonalds in terms of marketing strategy that provides recall of their products and labels, but not forgetting to create and provide a pleasant ambiance or athmosphere which will make you come back for more. What about you? Which one do you think is better from these two coffee places? Saettle's Best or Starbucks? In my opinion, I think Starbucks is way better than Seattle's Best in terms of coffee and marketing. I am a certified black coffee drinker with no sugar and cream. I noticed that a cup of drip in Seattle's has lack of taste and caffeine effect than of Starbucks. Although the ambiance in "Seattle's Best" is way cooler than the other, and they served food as well. For instance, breakfast meals and sandwiches. It also provides wide variety of pastries compared to Starbucks. However, all in all, I go to these places because of indulging to a cup of caffeine not food. So, for me, its Starbucks than Seattle's Best.
2 responses

• United States
16 Nov 08
I like Tully's coffee. Gotcha. Tully's was the "father" of Starbucks. That's what I heard. I could drink all three coffee, but I like Tully's the best. The last time I was in Seattle I had to pass several Starbucks just to find Tully's. I live in Arizona and we only have Starbucks and Seattle's Best, but no Tully's. Where's the justice?

• India
8 Nov 08
you guys are very lucky to have such popular coffee shops. In india we have such shops only at super Metros and not everywhere.We have MacDonald, Pizza Hut kind of thing..But i have not seen the coffee places which you have mentioned..Have read some of this terms in English novels..