How will you select your intersts..??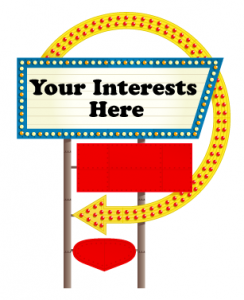 India
November 8, 2008 11:07pm CST
Add more interst will help you to improve your earnings, most of our senior myLot advise us to do this.. Ok i agree the same.. How will you add your interests..??? - Click the interest and go to every catagory and add the intersts what you really like and add the same under your intersts..?? OR - After responding any of the discussions, once you post the same after giving your Tag, it will ask you "do you want to add this interest?".. Will do you it here..?? Which is your practice.. Initially i have done it, in the first way only, later I slowly add my interst in the second catagory also.. Post your way of adding more intersts.. Have a good day.
5 responses

• India
9 Nov 08
Hai, i always add interests, actually if those thiongs comes under my interests in real life. but some of the discussions inspires me to write & when i post my response, it asks that "Do you want to add this interest?", as you stated above.. but, definitely i will not add if it doesnt comes under my interest. but to say honestly, i added Phillipines in my interests, as i have so many phillipines friends. Mainly, i added mylot under my interests only after 2 days working in this site. i always expect originality in any of my matters.. Happy Lotting!!!

• United States
9 Nov 08
Well, sometimes I search for what I am looking for if I don't know how to find it, and then I find a question with the interest I am looking for, then I add it. I normally add a lot of interests when I think of it, because it makes me less bored when I have more to look at.

• India
9 Nov 08
Thats is good practice, thanks for your response Have a good day

• Malta
9 Nov 08
I don't think it does. But you will receive notifications about your interest and if you answer to them you will earn more. Usually when I assigner a post and I receive the notification, I do add it on my interest list. © ronaldinu 2008


• United States
9 Nov 08
Gosh, and I was thinking I had too many interests! I think at one time I had over 1100 - so I started deleting some - every time I wanted to start a discussion, it took me forever to find the icon for the interest! Sometimes it's such a hassle to find the icon that I just put my discussions under 'mylot' or 'life' or 'friends' or 'making money' - some of the common ones that are usually at the top of my home page. Guess I need to change my ways, huh?