Jelly Fishing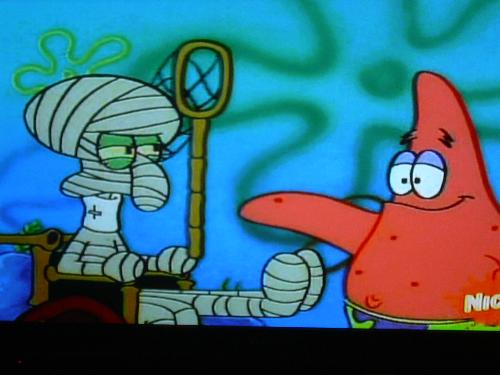 United States
November 10, 2008 3:43pm CST
Have you ever seen this episode in spongebob squarepants. This is jelly fishing, where spongebob and patrick asks Squidward to come for jelly fishing which in turn refuses to join them and goes out in his bicycle. He will get hurt while riding the bike and comes back home in a wheel chair. Sponge and pat forces squid to join them for jellyfishing and takes him for jelly fishing where they give maximum trouble to squidward and puts him in bed permanently. This episode is so much hilarious that I have recorded that episode.
4 responses

• United States
10 Nov 08
No, I haven't seen that episode yet. And I have 4 children who all love SpongeBob SquarePants so I have seen most all of the episodes. Anyways, I will have to go look for that one. Was it on recently?

I haven't been disappointed by a SpongeBob episode yet! It is a very funny cartoon and a lot of the jokes go right past my kids' heads!
Have a great day and happy myLotting!!!


• Mexico
10 Nov 08
Yes I have saw this episode and it is funny. I like all sponge bobs flicks it is well done and always good for a laugh for the old and young. :)

• United States
10 Nov 08
WE have your best day ever all planned out for u squidy and to top it all off JELLYFISHING!!!