has anyone seen the movie "Changeling"?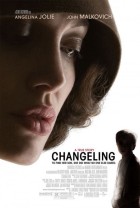 Canada
November 15, 2008 8:37am CST
last night my husband got a babysitter for our son. he then took me to the movie theatre. we saw the movie "changeling". it was such a good movie. i felt so bad for the mother in the movie. this is what the movie is about: A mother's prayer for her kidnapped son to return home is answered, though it doesn't take long for her to suspect the boy who comes back is not hers. when it seems that her real son has been murdered by a child serial killer and the child returned admits to fraud, she takes her case to the city council and takes down the mayor, the police chief, and several corrupt officers, concurrently sparking changes in the insanity legislation.
No responses