DO YOU BELIEVE IN REINCARNATION?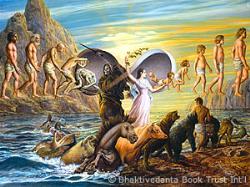 United States
November 7, 2006 4:39pm CST
i dont know if i do yet, im not much of an optimist when it comes to questions like that. i cant help but believe there is nothing after death, that we all just die and thats it. However the theory of reincarnation is a great one and id like to believe in it... Please give me your views on it, and what you think happens after death, religious or not!:)
1 response

•
24 Nov 06
It'd be nice if it worked that way; I've pretty much thrown this life away. I'd love to get another shot at it. I've wondered myself for many years what happens when it's all said and done; do we travel on to another plane of existence, or what? All the people that know haven't come back to tell me yet.