New yahoo mail, is it updated really?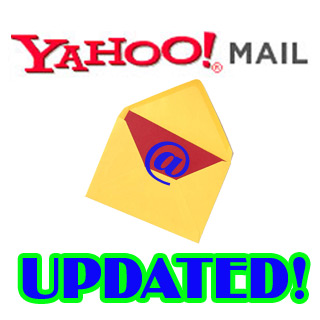 Bangladesh
November 20, 2008 10:50pm CST
I am using both gmail and yahoo mail. It is nearly about seven years, I am using the both. Recently yahoo mail has been updated to yahoo mail beta and gmail also updated too. Gmail takes time to upload the new version and its nice because I do not have to go to inbox or next mail for checking the next mail. Normal version loads easily but have to go next mail in a new page every time and it takes time. In yahoo beta which is updated it also takes time to upload for the first time but it says me to increase the resolution of my screen and also takes time to check the next mail in the same window little more than gmail. Can I use yahoo mail beta without changing my screen resolution?
3 responses

• India
21 Nov 08
i don't knwo about the beta version but i am facing problems in yahoo for the past two weeks, using the normal version. now i have a problem. the compose page or compose in reply is not coming. so no replies i make for the past two-three days. this is rediculous. gmail is good and consistent.

• Bangladesh
21 Nov 08
Yes, You are right. gmail is good and consistent.And in other important way gmail is excellent, because gmail do not disturb me with stupid spam and unathorized mail sender. But I do not know, why yahoo is familiar, It is really rediculous. Sometime mailer demon distrubs with unsending the email which I sent. Let us we all enjoy gmail.

• Romania
11 Mar 09
I thing it is much better than yahoo mail classic because the yahoo mail beta is open much better so than more emails I used

• United States
28 Nov 08
I updated to yahoomail beta but then I decided to switch back to yahoomail classic because it took longer to open sometimes and I guess I need to change my screen resolution. I don't know about gmail because although I have my gmail account, I never had a chance to use it.