Do you believe that shampoo causes fall your hair?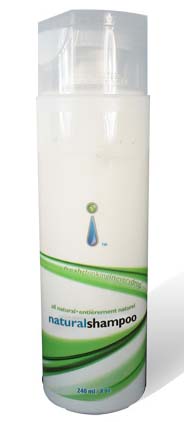 India
November 21, 2008 7:43pm CST
I am not sure. Some of my friends and relatives had been saying so. They believe that if you use shampoo regularly on your head, it causes to fall your hair. I did not believe it in the first place. But Recently I have noticed that when I am taking bath I am loosing a number of hair each time if I am using shampoo!When I am applying shampoo in my hair, lots of fallen hair are entangled in my fingers! That means, my hairs are falling when I am applying shampoo! I have also noticed, if I apply soap or just wash my head with fresh water, then no hair falls.
So, should I conclude that it is the shampoo which is conspiring to make my head a football stadium?

5 responses

• India
23 Nov 08
It is some extent true. If you use less quality shampoo your hair must fall.In our market there are many imitated shampoo.In any shampoo some chemicals are mixed.Chemical mixed products are harmful.It's better not to use shampoo or any artficial things.You apply soap to clear your hair.You will not be a ballheaded person.

• United States
22 Nov 08
The answer is yes and no. Yes because there are really shampoo that could cause me to have falling hairs here and no because there shaampoo too that didn't cause my hairs to fall. I think it is still depends. Basded on the study, we have different type of scalp. So there are shampoos that fit us and there are shamposs that are not.


• China
22 Nov 08
Yeah, the shamppos does influence the hair! As you know, there is some chemical substances in the shamoo!

• Philippines
22 Nov 08
not really but if you use it too much it might because shampoo is strong and makes your hair dry which causes hair fall since it breaks off whenever you brush or comb your hair, it makes it brittle! i do not use shampoo always just twice a week, use conditioner because it moisturizes it and makes it soft