It's going to be a sad Christmas for my family... We lost someone dear to us..

Philippines
November 24, 2008 3:50am CST
Yes friends.. This is a very sad Christmas for all of us. My mom died and today is the last day of her wake. She will be cremated tomorrow.. My mom has been sick of cancer for ten (10) years now. She is a strong woman and she never really got sick for the past years and she has been operated from breast cancer before. But just last week, she was brought to the hospital and confined for about 4 days. Everything was so sudden. She just got so sick and her body seems to have given up on her. My dad never told us that she is in critical condition. The doctors told him even before my mom was confined. He already knew that shes not going to live that long and just hopes that she reaches Christmas. It is only now that we knew, now that she had died he told us. Though the doctors explained to us at the last hours of her breath, we, her children never had the chance to talk to her anymore cause she is already in coma. Besides the fact that we were still hoping for her to get well soon. Everything just happened so fast.. Everyone in the family prayed for her. Still God's will, she died in my arms together with my sister. I just hope that my family will get over this tragedy. Especially my younger brothers and my dad. I get so sad whenever I see them cry.
4 responses


• United States
25 Nov 08
I'm sorry to hear about your mom's passing away, iskayz. Let the grief out. One needs to be stronger in moments such as this but one can be much stronger when it is shared with other loved ones too. Your family needs you and you need your family. Take care.

• Italy
24 Nov 08
My thoughts are with you dear iskayz in this sad moment. I can feel the strength in your words and that you feel for your younger brothers but you must also have some moments for yourself too. The loss of a perent is a terrible time but as the hours and then the days pass you will still have all the wonderful memories of the times you spent with your mother. Remember that you are as you are thanks to the wonderful mother who raised you. I am thinking of you and I trust you will get through this moment stronger than ever. Take care and hugs!

• United States
24 Nov 08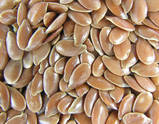 Wow, that sucks. This probably means that you are at a higher risk of cancer too. A natural way to avoid this is to swallow a spoon-ful of whole flax seeds every day, or as often as you can. I put a spoon-full in my mouth then drink a glass of water. It's pretty easy. The reason you do this is because while the flax seeds sit in your digestive system, they release their omega 3's and other good stuff. They add to the fibre in your diet too so I guess they help guard agains colon cancer as well. Let yourself grieve not only for your family, but for yourself. You're going to need that to heal and get past this loss. Happy MyLotting!

• Philippines
24 Nov 08
Well thank you for the informations you gave me about the flax seeds. My cousin told me that my mom was hoping that the cancer is not genetic and according to the doctors its not cause she only acquired the disease. I have cried many times too. I grieve alone and don't want my family to see it. I have to be strong for them.