Holiday gifts for pets

Canada
November 24, 2008 6:11am CST
Every year for christmas (and her birthday) we alway get our pets a little something extra. Some times just a new toy or treats and then we let our dog "open" the package. It is really fun for the kids and the dog too. I was telling a coworker about this and he looked at me like I was crazy. He said he has never bought a christmas gift for his pet. So just out of curiosity how many buy for their pet a christmas ( or birthdays) and what will you be getting for your pet this year. Last year our dog got a dog bed, toys, chewy bones and treats as well as some special christmas dinner for dog (which she hated, lol). This year She'll likely just get toys and treats.
2 responses

• United States
24 Nov 08
My dog's birthday is Dec. 19th, so i usually just go to one of the fancier boutique pet stores and get her some really nice Christmas-themed treat and a cool toy. I'm not really into clothes for dogs...

• Netherlands
11 May 09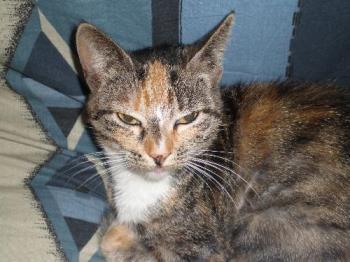 I do get my pets treats for christmas and their birthdays. Last year I bought a small scratching pole when one of my cats turned one, and she turned two today. I haven't bought anything special for her so far because I basicly was out of ideas. I have been to the stores but they have so many toys allready that all I could think of was something nice to eat. On last years christmas I bought special pet christmas packages with food, toys, etc. inside them. I bought 2 for my 6 cats because otherwise I would have way to many foods and toys as they were pretty generously filled, lol!

• Netherlands
13 Jun 09
Sounds like a good idea to give her new toys then and refresh her collection

. The small scratching pole I mentioned in my first response was intended for the kitty in the picture, but eventually one of my other cats has totally fallen in love with it and she herself doesn't even look at it anymore. So sometimes I buy a pet a gift and in the end another runs off with it