I am brand new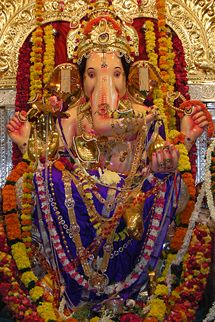 India
November 25, 2008 4:08pm CST
Hello all JI, I am just brand new here, I would appriciate, all those who would like to come forward and introduce me with customary formalities here and how to go about. Everyone desreve to be acknowledged and appriciasted in anticipation. So long, and have a great time.
4 responses

• India
25 Nov 08
See you put my pic with this discussion ... So I thought to welcome you on mylot You are Weclome to Mylot . I am Ganesh !!! Just keep raising good discussion and replying some discussions you will get more knowledge with time Happy Mylotting Take Care Ganesh

• India
25 Nov 08
Hello my friend Ganesh44 Ji, So nice of you for acceding your friendship. It would add another relation that my hubby's forst name is very closer to your userId, and whenever, we start any new work, we take blessings from Lord Ganeshaji. I am really so much excited, I thought, who would look at me in this occean of 1, 52, 990 members. Have a great time

• India
25 Nov 08
ha ha ha lol yes nice to see to have friend like you here. I think lord Ganesha has sent me to welcome you here on mylot. I hope you will enjoy mylotting ! Happy Mylotting ! Take Care ! Ganesh

• India
25 Nov 08
Hello my friend Ganesh44 Ji, I observe yet another concidence, your userID has been suffixed with number '44', whic happens to be mine birth year, '1944'. Have a great time.


• Delhi, India
6 Dec 08
You are most welcome to mylot family. Here you are supposed to participate in friends' and other members' discussions and share your views and thoughts. You are also supposed to start meaningful new discussions, as and when you feel like. Be polite and nice while writing your response and please rate the posts, which you come across, as per their merit. If you continue to log in and keep participating, you will gradually come to know rest of things and specialities about mylot. Best wishes and best of Luck! Have added you as my friend.

• India
6 Dec 08
Hello my friend dpk262006 Ji, Thanks for welcoming me, I would try and remain within myLot guide lines, but do you think that one has to compromise oneself about one's expressions. Who knows, when they will be out of gear. Let's start and hope for the best. May God bless you and have a great time.

• Delhi, India
8 Dec 08
I do not think that you need to compromise about your expressions here, you can express whatever you feel like here. Welcome again!!


• United States
26 Nov 08
Hey Welcome to my lot!!! Hope you will enjoy it here, nice to see you and nice to meet you :D have a nice day and hope you will have a very good week ;) see you soon and bye bye:D

• United States
3 Dec 08
Thank you soooooooooo much!!!:) have a nice day;) bye bye.

•
25 Nov 08
Hello to you and welcome to the community. If you have as much fun here as I have done for the last two years then I'm sure you will have a good time.

• India
25 Nov 08
Hello my dear smackmsman Ji, Very nice of you for taking me one step forward, I would always like to look at you for knowing more about myLot. have a great time.