Does anybody still use neopets.com?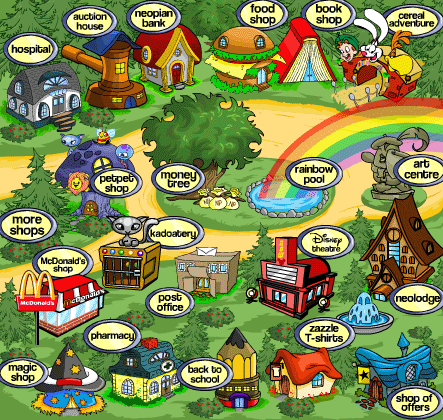 December 1, 2008 8:49am CST
I remember when I was younger I was quite addicted to neopets, what about everybody else do you still play it? I suppose now a days there are so many game sites to play on now though. We also have many families owning all three of the new gen game consoles or one at the very least.The gaming market has advanced so fast in the last ten or so years what does everybody else think on this matter?
3 responses

• Malaysia
2 Dec 08
I have joined neopets.com many years ago, but I stopped playing it for years too. Recently I just re-visited neopet.com, surprisingly my account is still active, and my neopet is still alive, though she was dying.

Sometimes, it's fun to play the games in neopets, as it's simple and relaxing, it doesn't require much thinking.

•
1 Dec 08
Well, I must say that I'm still in mylot. I totally love this site and still loving it from past 8 years. Once I had got my account hacked but still I started with the new account. That was the only time when I had a few gap otherwise since then there's isn't a day when I haven't logged into mylot. Apart from that I totally am enjoying the advent calender and game challenge these days. I think neopets is one of the best online gaming site. I totally love this site.

• Philippines
1 Jun 09
I do! There are still many neopets players. But the way way old neopets is better than the new one.