Do you get bonus this year ???

Malaysia
December 2, 2008 7:59am CST
do you get bonus this year ? can comment ?
2 responses

• India
2 Dec 08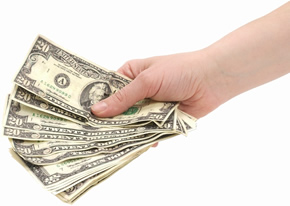 Yes, I got it, in out company, they used to pay the bonus for Diwali only.. So, the bonus will be calculated for the period of April to March and the same will be disbursed in the month of October, the diwali funcions. This is the practice which has been followed by our company from the biginning.. and in case if any of the joining in between those period the same will be calculated as pro-rata basis.. For example, if any one join in our office in the month of August, and his bonus will be for Rs. 6000/- p.a. the bonus for the month between the August and March will be calculated and an amount of Rs.4000/- will be distributed to him/her on the subsequent October as Bonus. Along with the said bonus, the Production/Purchase and marketing people will have a option to get the addition bonus called the "Performance based bonus"And also if any one will get it resigned his/her job between the April and October, and the accumulated bonus amount for the period upto the March, will also be disbursed to him/her along with their final settlement. So, as for as myself is concern, and all of our staffs has got their bonus for the year end Mar-08 before Diwali ie., in the month of October itself. Nice discussions, all the very best.

• United States
2 Dec 08
Well, I'm a SAHM and work from home as an independent contractor. There are no bonuses for me other than those that I negotiate myself, which is rare, lol. My husband's work place doesn't offer bonuses at all. So, if you get a bonus, enjoy it, don't spend it all in one place;)