World Economic Crisis... ARE YOU AFFECTED???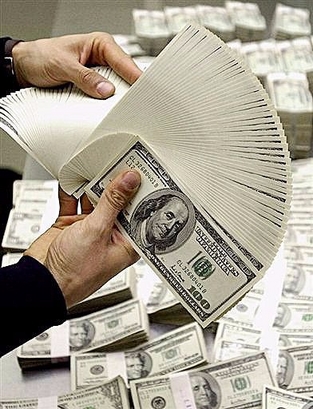 Philippines
December 3, 2008 4:36am CST
Everytime I switched on the television and turned to the news channel all I hear is the rapid decline of the economical status, not only in my country (Philippines), of the whole world. Because of this, many of our Overseas Filipino Workers (OFWs) were being cut to their job/work. Most of them went back here in the Philippines with a huge disappointments on their face because once in their life they flew away from their native land with a full of hope trying their best luck but then it turn out to be a failure. Some of them thought, "How am I going to start up again?"This is the devastating observation that I have seen in my surroundings nowadays. How about you??Have you been affected with the world economic crisis?? How have you been affected?? In your own simple way of day-to-day living, if given the chance to have the power to alleviate economic crisis, how are you going to alleviate it?? What will be your measure to alleviate it??
1 response

•
3 Dec 08
The only real problem i've experienced with this crisis so far is the fact that it's tougher to live. The cost of living just keeps on rising which means everyday luxuries are slowly becomming a thing of the past. To my knowledge my job is fairly secure as many people I work with are unable to do the things I do for the company so hopefully I will keep a steady wage. However many of my friends and people close to me have been made redundant or lost their jobs. Companies over here in England are even using this economic crisis as an excuse to save money and lay-off workers.

• Philippines
5 Dec 08
You are lucky to have a stable job... Congrats... What type of work do you have??? üüü yes indeed, you are right, the "wants" of the people are slowly declining nowadays... and this also goes to show that many people now are becoming wise on how to spend their money... I couldn't believe that England, one of the most progressive country, has also been affected... how do the people there keep up?? are they making any measures to alleviate economic crisis?? all I am hoping for is that the world's economy will progress and be stabilize... Thanx for the response... nice thought... üüü

•
5 Dec 08
Yes the crisis is pretty bad over here at the moment and have just found out another one of my mates has been made redudant too because he can't drive and because another guy he works with can he was the one to go. People are losing their jobs all over the place over here and the cost of livings going up and up and up. In my opinion the Government has played a huge part in this problem and if it wasn't for them don't think we would have half the problems here. I know there was recently a problem with an icelandic bank which was only exasperated by our useless prime minister. England is srtuggling to keep its head above water at the moment...just hope it sorts itself out soon.