what actually is candy corn?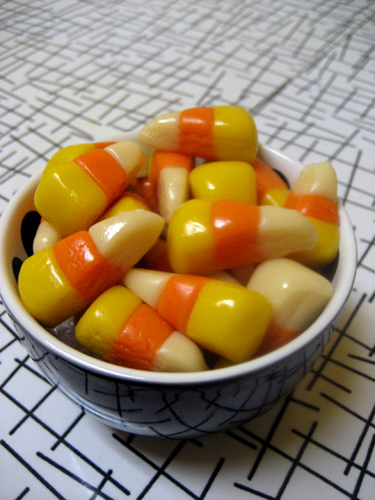 December 3, 2008 2:29pm CST
I have never seen candy corn in real life before and was just wondering what it actually is? Or what is it composed of? I have seen it in both American and Japanese cartoons but it does not exist here in Ireland. If anybody can tell me I would much apreciate it as its been bugging me for a while.
2 responses

• United States
3 Dec 08
Candy corn is so tasty! It is just sugary goodness :-) I don't eat it very often anymore, but as a child, I couldn't resist it. I wonder if you can order it over the internet and have it delivered in Ireland? It is something you should taste once in your life.

•
3 Dec 08
Thats an interesting question, I don't really eat sweets anymore but did always wonder what candy corn tasted like.

• United States
3 Dec 08
Candy corn is only the best candy ever. Sweet, sweet, teeth-rotting sugar. I make myself sick about twice a year eating as many as I can.