which life is better school life or collage life?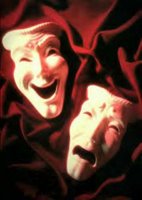 India
2 responses

• India
4 Dec 08
i think for me the school life was way much better than my college life... had more fun...loads of sports.... friends without a reason..... no politics.... just study and have fun....of course the homework part used to be bad but that was just a small part of school life.... and man the times we used to enjoy sharing the food brought from home.... shouting in joy when the teacher used to decide not to give us homework for that day..... the cycle rides back home..... but my college life was very different.... the three years of my college went in three different colleges.... i kept shifting my college as i would either have a problem with the teachers or have a problem with the students or sometimes both..... so i hsould say that i dint have a very good college life so i would definately vote for my school life rather than college life

• China
4 Dec 08
I don't understand your mean. I think, college life also is school life.They are both pretty good.I miss that time.