if your dream was becoming reality would you be ready for it?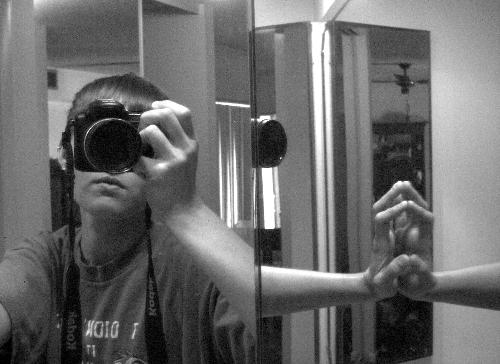 United States
December 5, 2008 9:18pm CST
I kind of feel like my dream of becoming a photographer is finally starting to become reality... but i am i ready for it? i don't know... I'm so scared and nervous. I've never gone to school or been taught anything about photography. what little i do know.. i've somehow picked up or figured out on my own by just getting out there and shooting and I've gotten to know my strong and weak points somewhat and i know what i need to work on. (from what i can tell lol) this Christmas i am getting a Dslr

so i can start doing jobs because right now i have a kodak p850 and i get asked all the time to take pictures for people but a point and shoot camera does not offer the quality i want to give people...but i always get so nervous about doing it because i have really bad social anxiety. which plays a rule in making me wonder if i'm ready for my dream of being a photographer to become reality.. i know i just have to deal with it and learn though... i'll be 21 soon... so it's time for me to start my life. i just never thought it would be this scary. if your dream (even if its not career wise) was becoming reality would you be ready for it?
7 responses

• Philippines
25 Dec 08
.. i think i woudnt noticed that my dreams are now becoming to reality. it was just i was hopeless and i think my dreams is too high to achieve eventhough it was not high as what i thought. well it was just theres a lot of hindrance in achieving my dreams and one of the reason is myself also. i was not 100% motivated to that dreams. well if ever my dreams will becoming true i would be the luckiest person in the whole world.

• Canada
7 Dec 08
Yes, I think I would. I have a diverse set of goals and dreams. Regarding my career, I am planting the seed as a university student and have already completed internships at major corporations. So I feel that I am getting to my dream in small steps. When I finally achieve a milestone, I will be overwhelmed but at the same time, I will be ready for it.

• United States
6 Dec 08
Many of the best artists in the world never went to art school. If you have a dream and want to follow it, go for it and know in your heart that you are right to do so.


• China
6 Dec 08
Well ,it is easier talking about get ready for dreams than taking action to prepare for the dreams to get true.Most of us don't know how and when our dreams will come true.However ,it is possible for us to know that our dreams are starting to become reality as long as we keep the dreams in our heart.So we can be ready for the dreams which are starting to get true.Thanks!

• United States
6 Dec 08
I don't think that I would be ready. Even though I've been taking the steps to prepare myself for it, we can never really prepare for things in the future. We can run different scenarios in our heads over and over again, but scenarios are just scenarios.