Wife? how to make her happy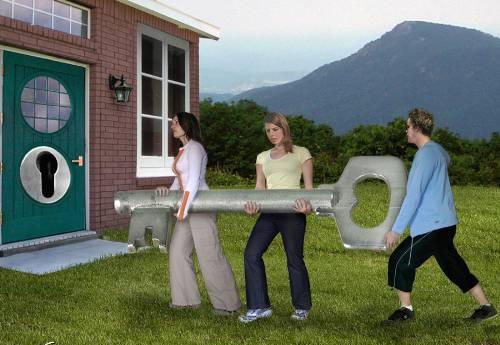 India
December 8, 2008 7:27am CST
please its very important issu to married man that how can he keep his wife happy long time with his working lets give some ideas to make her happy because if your wife is happy all family is happier
3 responses

• United States
19 Dec 08
My husband and I recently had this discussion, following a few very bad (financially) months... we couldn't afford for him to buy me anything but a card for my birthday and christmas will be gift-less as well.... So, he moped on my birthday because he felt bad and guilty... That was probably the worst thing he could have done! So, here's a quick lesson on things you can do for your wife that will make her feel loved and appreciated (trust me on this; I've had a ton of time to think about this!!) The key to happiness is... MAKE A BIG DEAL OUT OF HER: Do things for her that will surprise her, like get up before her on a weekend and cook a nice breakfast. Get the kids up/dressed and to school/daycare without disturbing her. Start her car for her in the winter and scrape the windows( if you're in an area that's cold/snowy). --- Don't do things that are already your routine responsibility and expect her to notice... do the kind of things that I listed that ARE NOT usually things you do... but don't do them so often that it's not a treat anymore! Only do them once a month or so, or on special days like mother's day, her birthday, your anniversary, etc. It will make her smile all day, inside and out...

• United States
9 Dec 08
I think a man that is open, honest and can communicate his feelings. I am not a mind reader, and also do not like to play games. If something is wrong I would like my husband to tell me so we can work out a solution to fix the problem. Also keeping an open mind, knowing that his way isnt always the right way. The relationship should be a partnership, be there every step of the way for each other. Compliments are nice also ;) Just at least once a day tell her how much she means to you.

• Jamaica
8 Dec 08
When you are living together for a while, if he has deep interest and love for his wife, he would observe the things that he see her loves best. Then he work with those things, for example buying the things she love best,help to prepare the meal (s) that she love, taking her out to the places that she love best, taking her into a beautiful flowers garden sit and while viewing the wonderful nature that God created ask her what more she would like you to do for her.the exciting one full the bath-tub with water add bubble-bath put her in and give her a nice bath by massaging her all over, then towel dry her, lotion powder then put her to rest by listening to some soft music, that will help a lot.