What is your cat or cats names?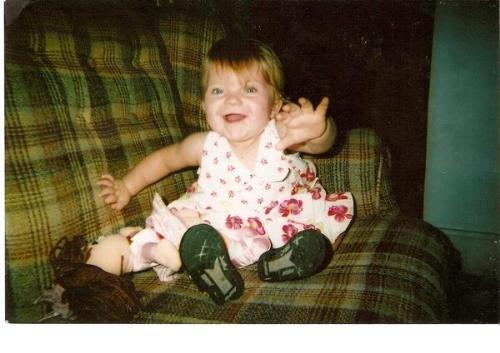 United States
December 9, 2008 12:46pm CST
My cats name is killer. She is just a kitten but she attacks you everytime you go to walk out of a room. She gets really mad if you don't let her in the tub to take a bath with you.
10 responses


• United States
11 Dec 08
You could have named him Harley after the Harley Davidsons people are always saying them are bad motorcycles.:)

• United States
9 Dec 08
I have 2 cats. The older one is black and grey striped and he has an arrow on his back. His name is Amadeus..... I just liked the name. And his little brother... since I have no children.. the cats are my children is Trouble. Trouble is black with just a little bit of white on him. He tries to trip you everytime that you walk by.

• China
13 Dec 08
How great you have two cats! I love cat, but my mom don't, so i can't live with cat...

• United States
11 Dec 08
My cats are all siblings from different litters. Boots is tiger striped male Socks & Tootsie are both black female cats

•
11 Dec 08
My cat is called Sooty.Named him this as he is completely black just like your hands get after picking up ash.

• United States
10 Dec 08
I have two kitties they are grey tiger stripped females they are also sisters they will be 1 year old on December 31st! There names are Frisky and Jazzy (Jazzers) they are the biggest babies you have ever seen. They really love the Chrismtas tree those ornaments or so tempting!

• United States
10 Dec 08
My cats names are Kitt Kat and Putty Tat. I used to have a cat named Dog. Loved that- it confused the hell out of my neices and nephews

• United States
9 Dec 08
my cats name is sylvestra. i named her this because she sorta looks like sylvester the cartoon. but she is a girl! so to make it a girls name i had to change it a little!

• Canada
9 Dec 08
My bundle of joys name is Mittens. She is rightly named because her paws look like mittens. She has 6 toes :) and as cute as a button.

• United States
9 Dec 08
My cats name is Boots. He is black with a little white on his chest and a couple white areas on his belly. He is 4 years old and such a joy to have! He loves to stick his head in empty toilet paper packages and walk around with them on his head!!! He also plays with those plastic things off of milk cartons and butter tubs. He can chase them around forever!