Is Internet safe for today's children???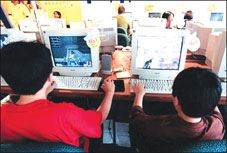 United States
November 8, 2006 7:57am CST
The internet has revolutionized the world-in it's it age.But it also has a lot of adult content and obscene things along with the other useful and amusing things and information.Do you think it is safe for the children to browse the internet at this age???feel free to give your views!!!
No responses