which love is strong,girl towards a boy or a boy towards a girl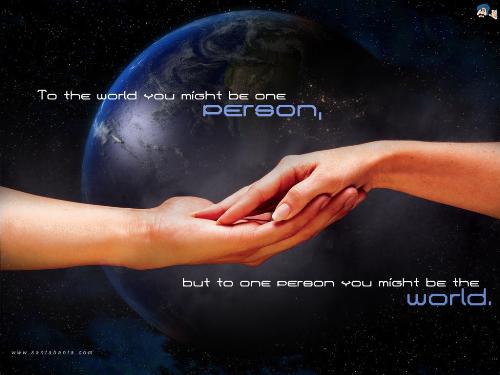 India
4 responses

• India
13 Dec 08
Well you see what i believe is that the love of boy towards girl is is more strong that that of girl towards boy, because most of the boy's are very sentimental and they strive for long term relationship. While girls search for real love which they couldn't find anywhere, god knows what they mean by real love.

• Australia
10 Dec 08
In most cases I think girls love stronger because they love from the heart where I think in most cases the boys love more in a lust way and the times we see them getting so emotional over breakups is a more of a pride thing but there are many many women love only once in their life and never marry a second time when they lose a partner, this could be because they love so strong or possibly even that once was enough, not sure but i still think women love from the heart..

•
10 Dec 08
Women towards men usually i'd say. However, there are girls i know that don't love strongly- they just go with a guy for the sake of it and there are boys i know that love really strongly. I think that if guys love as strongly as most girls they get possessive and obsessive. I also think that guys do not like showing their emotion as much as girls so that may be the reason girls appear to love stronger than guys. Good question

• United States
10 Dec 08
wow that is an interesting question. I think women love stronger than men but then again I have known some men who love stronger... I do think women can be more romantic at times where men can be more spontaneous, but then again its all on how you view it.. I would like to think that my husbands love is as strong as my love for him, but I guess one can never really know... Good discussion I am curious to know peoples views..