Twilight....Movie.... What can you say about it?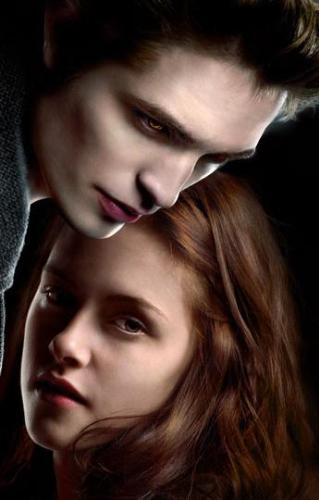 Philippines
December 11, 2008 8:32pm CST
I watched the twilight movie in the internet last November but im not satisfied so i watched it at the cinema! The movie is so cool, great effects, the actor and actresses are fit for it, they are handsome and beautiful... Do you think there will be continuation for it? I guess, there will be!!! What can you say about it? Are you a fan of twilight????
5 responses

• India
12 Dec 08
i havents watched it. i heard that generated good reviews will watch it soon.. kirsten stewart looks great.

• Philippines
3 May 09
i just watched it and my only comment is the acting is poor. but infairness the people are beautiful. i hope the become good actors

• United States
5 May 09
I can say that I will probally never see this movie because it just looks so dumb. Maybe if it wasnt a dumb romance then I would go see it sine there are scens that do look like this movie could be pretty good but other scens that just make this movie look like crap. I just dont care about vampire romance and I dont see why so many girls do they only like it because they probally think the guy is hot.

• United States
12 Dec 08
You really have to read the books to understand the attraction to this movie. I thought the movie was good, but the books were incredible! If I had just gone to the theater looking for a scary vampire movie, I would have been disappointed in Twilight too. Of course it was not nearly as good as the book, but I think they did a good job.

• United States
12 Dec 08
personally it was an ok movie. i thought that it was going to be better then it was. it was very cool the direction that they took in this movie about vampires. but as far as the story line i didn't really care for. it was more of a romantic movie more then i thought that it was going to be. the ending to me could have been better. over all it was good, but i don't think that i will be adding it to my vampire movie collection.

• United States
12 Dec 08
i havent watched it yet. but i saw how people especially teenagers, got crazy about it..so i am wondering what makes them swoon and get crazy..