Do you like Golden Retrievers??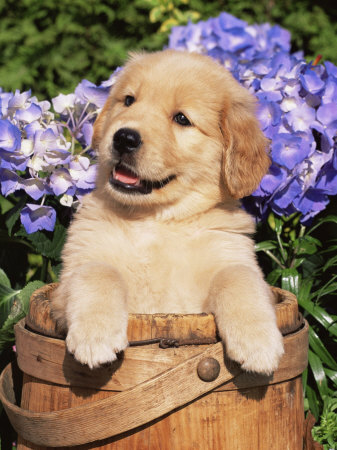 India
December 17, 2008 8:27am CST
Look at this puppy of a Golden Retriver.Do you like it?Please comment.
3 responses

• India
22 Dec 08
Give me your email address.I will mail you the images.

• India
24 Dec 08
the retrievers are very intelligent and good looking dogs..... the labrador retriever and the golden retriever both are very cute looking dogs right from when they are pups till they die...... i think these are the only dogs that look cute throughtout their lives...... otherwise normally its the pups that look cute but the cuteness fades away as they grow up !! the retrievers are also very intelligent and smart..... they got an amazing sense of smell too and most of them are also used as sniffer dogs...... they are extremely friendly when in a family..... and very gentle with kids..... they are the best family dogs ever...... they hardly need any grooming though the golden retreiver needs grooming cos the coat is long...... but over all the retrievers are a five star rated dog all over the world....!!