This cat loves extreme sports!!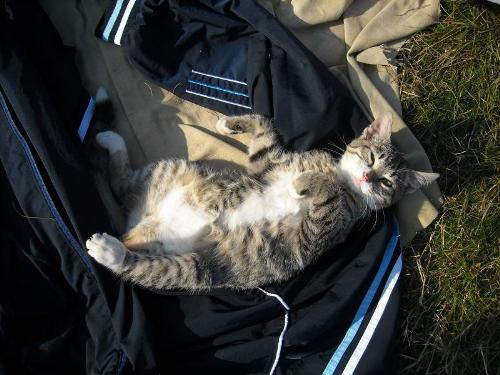 Hungary
December 20, 2008 9:36am CST
My sis loves extreme sports. She jumped with the parachute a few weeks ago and when they opened the bag where the parachute was, they found this cat. She was so cute and playful. I guess the cat loves extreme sports as well.:)) I thought I'd show you this photo, I find it really cute!
2 responses

• United States
21 Dec 08
What a beautiful furbaby. That is amazing that she would partake in such activities. My cats are fat and lazy...if I tried that I would get a B!!CH PUHLEASE! look from mine.