I really dislike christmas, how about yourself?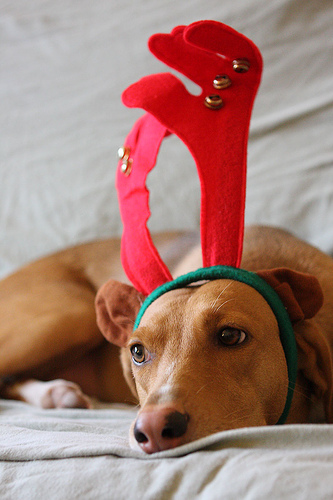 December 20, 2008 12:39pm CST
Ive kind of had enough with the stress of tidying the house for other people just to be tramping in mud and God knows what, there's also the lack of appreciation from over indulged children who throw temper tantrums just because you got them a dark blue nintendo DS instead of a black one when they never specified in the first place and chucks the jumper you knitted for them out the window because it wasn't what they asked for.Christmas seems to have turned to consumerism instead of religion. Personally I prefer boxing day when you are just with your immediate family and all the cooking and cleaning has been done so you can just chill out with a good book by the fire.
3 responses

• Latvia
20 Dec 08
I don`t like that special mood that everybody tries to keep-up so hard! Silly songs and silly dresses, and all that gift buying and gift searching process. :( And besides that, an uninvited guests may appear in the front of the door any moment, and thus it means: house must be very clean and in order! And plus Christmas dinner, and lots of other things....All turning over and over in my mind. I do not like Christmas celebration. Maybe even I will work on the Christmas Eve! I desperately need an extra cash, so...! :)

•
21 Dec 08
Yeah I was sick of the songs last year, I don't really make too much of an effort anymore, there aren't any young kids in our family anymore so I just buy my immediate family something they really want then help my mum out with the meal and cleaning, I really don't apreciate unexpected guests either and I think all my family but myself are working until like 9pm on Christmas eve, and the credit crunch dosent help with things either I guess.

• Philippines
21 Dec 08
most times I do, sometimes I don't... =) But I try to keep it all in perspective.. Wish you well this xmas though..

• Canada
20 Dec 08
I love Christmas, its a time to show everyone you care and just hang out and have a blast. My sister on the other hand is a complete grinch.