Does anybody here find cooking the Christmas dinner stressful?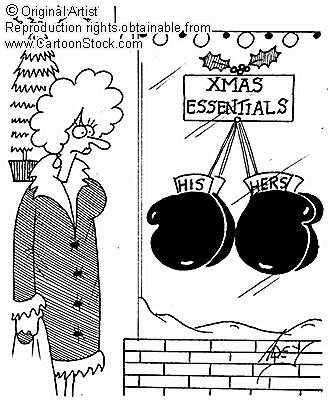 December 20, 2008 12:48pm CST
Admittedly I myself do not cook the Christmas dinner, but my mother does and I help out by going with her to collect or large organic free range turkey from the countryside, chop vegetables, set the table etc. However she always gets so stressed out even with me and the rest of the families help. I think we all look forward to boxing day when everything is already made and we can all relax a bit. How about yourselves?
4 responses

• Philippines
21 Dec 08
Yes it is.. though i'm not cooking dinner for Christmas, i can feel how stressed my mom is.. i mean, she needs to prepare special dishes for the family since it's a special occasion that we shouldn't dare to miss.. this Christmas, i'm not sure if mom would prepare something good as she was advised by her doctor to take some rest..

• United States
21 Dec 08
The only thing I find stressful about they holidays is trying to coordinate a good time for all of my kids, grandkids and myself to be able to get together for our holiday meals. Everyone has such busy schedules this is difficult every year. I love everything else about the holidays and none of it is stressful to me. Oh, I have to take that back. I don't like my job any time of the year and the holiday season makes it even worse. But I don't consider that part of my holidays. That is just my job, such as it is.

• Latvia
20 Dec 08
YES! I find it very stressful. Next week I will wait for guests to arrive, and it means I will have to clean my house, find some good presents for them AND to make a good and healthy DINNER TABLE! And knowing my cooking skills, I can say that it will take a LOOONG time to prepare that food. It is enough good reason for a stress, right?

• United States
20 Dec 08
I love cooking Christmas dinner. Yeah, there is a little bit of stress, making sure everything is done at the same time. However, I love it when it all comes together in the end and everyone is eating and enjoying themselves. I don't like a lot of help in the kitchen, as my kitchen is small, so I do it all myself.