do you agree?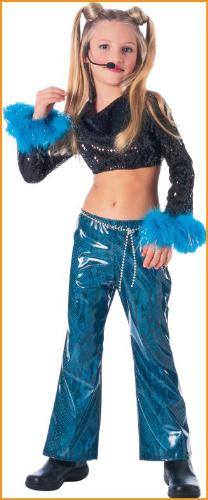 United States
December 21, 2008 11:57am CST
al these young girls are dressing like.. well like the actresses today. I dont think it is right that 3 year olds are wearing bikinis,or bellyshirts, or bathing suits, or dressing all trashy. this halloween was horrile! most girls dressed extremely trashy! I mean the bratz dolls, they are for little girls, and the babies are even wearing thongs! do you think this is okay? we are reinforcing it by not stopping it. let me know what you think.
3 responses

• United States
21 Dec 08
i completely agree with you! i have two small boys, but if i do have any girls i will never allow them to dress like miniature adults. there are so many perverts out there. not to mention the fact that they are just children... why would you want them dressing in a manner that attracts attention when they are just little girls? i don't get it.

• United States
29 Dec 08
I agree with you. I dont like the way teens dress these days. I wont let my kids dress that way. when I was a kid I wore normal clothes. Today its very tiny clothes or very little clothes on even in schools. What ever happened to normal barbie dolls? Things to me are getting worse every day.

• Philippines
22 Dec 08
The whole thing is stupidity. I don't even like it when young girls encouraged..nay, ALLOWED to wear high heeled shoes. Come on parents! There's no health benefit for wearing high heeled shoes so don't train your children on wearing them. And what's with letting them look like drag queens? It's not even cute! Whatever happened to dressing them up as cute clowns or as tigger? Now THAT's adorable. Why don't parents concentrate on training their children to wear comfy clothes instead of uncomfy flashy ones that will certainly degrade their psychological capacity to be comfortable with just being them. Great discussion and welcome to myLot.