Now that is a Gift!!!! What do you think?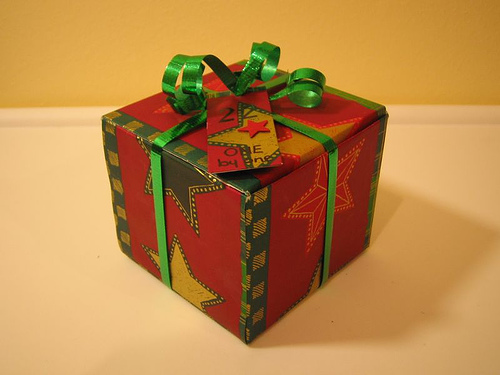 United States
December 23, 2008 11:08am CST
I must say that enjoy reading this blog. Granted it is written by my wife, but I want to ask that everyone take 2 minutes and read about this AMAZING GIFT IDEA!! The Best part about the gift is that it is FREE!!! http://reneehuff.blogspot.com/2008/12/unwanted-gift.html Merry Christmas to ALL my MYLOT family. Pastor G
3 responses

• United States
24 Dec 08
What a beautiful gift indeed; very nice poem and page, thank you for sharing that!! Very lovely; HAPPY HOLIDAYS!




• United States
25 Dec 08
My wife said that she enjoyed that fact that you left a comment on her blog. I pray that you have a wonderful Christmas,Dream.

• United States
24 Dec 08
You are right Pastor, it was beautiful. We are living in a world that only tangible gifts are even considered gifts. Most people want to hold it or touch their gifts. If someone said that I donated food to the poor in your name, many people would probably feel cheated instead of feeling good about it. We sadly live in a world of greed. I pray that it changes before it's too late. leenie

• United States
24 Dec 08
Thank you. It is good to know that there are still people looking to celebrate the real reason of hope we have. May God bless you. Have a Merry Christmas. PAstor G

• India
23 Dec 08
Thank you, doubleloveyou, for the message of love on the eve of Christmas. I too wish you and your family and friends a happy Christmas!

• United States
23 Dec 08
We are still on the Eve of Christmas Eve here. But i do wish you and yours a Wonder and Bless Christmas. Pastor G