Thank You!

Malaysia
December 24, 2008 12:12pm CST
I have a discussion that I want to create a few weeks back but have no time to do it. Since I am a bit free tonight, I just remember about it and I think it is better to do it now rather than postponing about it again and again. Since I got an alert from MyLot about moneybookers, I have been thinking how I could withdraw the balance of money in my account as I only use moneybookers for Mylot purpose. The amount is just a few dollars less than the amount that is allowed to withdraw. I talked to a friend here and she came with a suggestion that I never think of asking others. She helped me out by transferring a few dollars from her own account to my moneybookers account. Oh, my! It's such a relief. I withdrew the money and I already got it in my local bank account. Right now, I still owe her and promise to pay once I get my next payment from MyLot. I really want to thank aseretdd for her help. We never meet each other but I feel that she is really a good friend here

It is really nice to get to know someone like her!
6 responses

• United States
6 Jan 09
[i]Hi gr8life, wow..that is cool! I know there are really good people with kind and great hear around! I know aseretdd and she is my friend here also and very active in my post! You are lucky to find a great friend..I know good things happen to good people! Enjoy![/i]




• Malaysia
6 Jan 09
Hello checapricorn, I am not only happy to have her, I am glad to know you too. Oh, I know that I was absent quite a long time here and I don't keep track of my friends here. Most are no longer to be seen... and you... I did respond a few discussions of yours but I have this to ask - where have you been? You were inactive too? Anyway, glad to hear from you again! P.S. I still owe her and that's the reason why I 'work hard' here. I didn't get paid for more than four months! Time to pay back the debt


• United States
6 Jan 09
[i]That is so sweet friend..I know you're one also of my good friends here! Yea, I missed 3 payouts too and I am trying hard this month! LOL! I miss earning! I was just here, watching series online, chatting with friends in my Country and was very lazy for some reasons! But, I am glad I am motivated again!....Good luck to all of us! LOL! ENjoy friend![/i]




• Malaysia
6 Jan 09
Hello checapricorn, Whenever I am inactive, the very first time I log in and I have so much time to spend here, I will look for my 'loyal' friends discussions to respond; like I always did last time. Once I settled all, then I will start to dig out old discussions from other friends. I didn't see yours that's why I wonder where have you been... Well, sometimes we just don't get enough motivation to do something. Like me, I just started working yesterday but still feel unmotivated... Lucky I have a lot of things to do that I don't have time to sit lazily and daydreaming

Hope to hear from you more often ...oops...from both of us


• India
24 Dec 08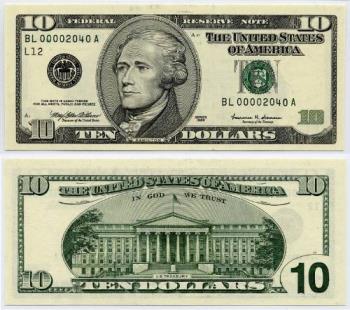 Wow.. this is such a wonderful moments.. Who will be paid for you without knowing..each other.. Even if you go to bank for the Personnal loan, they will ask you for the tons of questions, and get the thousands of signatures, and the post dated cheques/ECS, and the colatral Security for the money which has been granted to you.. etc..etc.. and also we are supposed to pay the interest for those money, in the higher rate also base on their terms and conditions.. The outside situations is like this, our friend has helped you, that transferring her hard earned money to your account, without knowing each other (not met each other), ofcourse we are here as friends, Even though if we live in the different countries, we actually linked by mylot, as a friends and relations. for these reason only, this type of good things are happening between us.. You just give her link also, if she likes, i want to thank her personnaly, and also the female like us, only here to come forward to help the people, but whether this type of helps has been done by the guys or not.. i don't know.. because we really trust others very easily.. that is the problem of us. All the very best, you can try to repay the Dollers which she has transferred to your account without fail.. Keep posting and enjoy mylot.. Merry Christmas.

• Malaysia
24 Dec 08
Hello chennai_b02, Merry Christmas to you too! I am glad to know her. This is a good part of MyLot. You get to know people around the world and feel so close to them like you know them for years. I promise to pay her back and I will do that. I am hoping to reach my payout this month so that I can settle the debt faster.

• India
24 Dec 08
wow she is a nice friend/ glad u have somone like tht happy lottin and have a nice day

• Philippines
8 Jan 09
hi gr8life! oh that is so nice of aseret! yeah, we can find some really honest to goodness folks online who are willing to help. but we also have to be careful because there are also bad people who are more than willing to scam us. i have found some good friends online too and we have helped each other with payments and earnings stuff. i mean concerns. lol take care gr8life! good day and God bless you1 :-)

• Malaysia
9 Jan 09
Hello spoiled311, I never expect my online friends will help me financially. It is not a big amount but just a few dollars. That is not the main concern here but for her to trust me and to lend me her money in her account, is just impressed me. I didn't even dare to ask people to help me with money matter online. Well, she is one of those wonderful friends I met here. I am glad to have them. Thanks for taking time to response! Have a great day!

• Philippines
26 Dec 08
I am just glad to be of help... since you are a very good friend here... other than that... i was really thiking about how i would use that few dollars in moneybookers account because it was way below the amount that i can send to my bank account... so i am glad that i was able to help you... That's what friends are for...



• Malaysia
24 Dec 08
Hello arthi_88, Oh, yes! It's wonderful. In fact I have many beautiful and amazing friends here and they always make me missed MyLot whenever I can't be here. Isn't it amazing to know someone virtually and get close to his/her without seeing them personally? A Happy and Merry Christmas to you too!