Hawaii or some other place?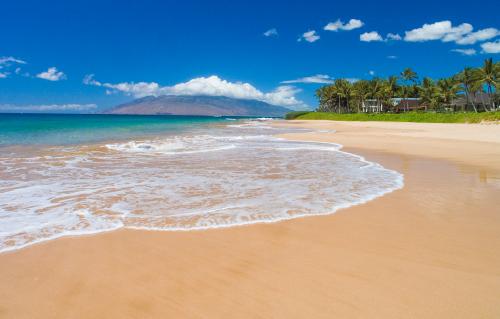 United States
December 25, 2008 12:25pm CST
I know that many discussions were about your special place or about the place you would like to visit. But after I found this small article and checked out pictures of Maui online I just wanna go there like...right now! http://www.trifter.com/USA-&-Canda/Hawaii/The-Magic-of-Maui.93462 Other place I would like to visit is Bora Bora. I want to hear your wishes but those places has to include nice beaches
2 responses

• United Kingdom
25 Dec 08
I flew to Honolulu and just stayed on that island. I found Hawaii expensive compared to California, Fiji and Australia. The beaches were palm fringed and really lovely looking. However on the North Shore the waves were really high and surfing was popular whilst swimming was impossible. I found my visit to Pearl Harbor interesting but sad. I prefer the other islands in the Pacific that I have been to like French Polynesia, but that is even more pricey and the Cook Islands that is reasonably priced. My favorite country is Samoa. I love its beaches, history, culture and found the people really friendly. It has cool rain forest, refreshing water falls and exciting blow holes. I found the traditional accommodation charming. The best beaches in the world I have found in the Seychelles. Wow! In the future I would like to go island hopping and snorkeling in the Philippines and in Thailand. I would love to see more islands in the Caribbean Sea, like Tobago, Grenada, San Andres Island and Providence Island. I would adore it if I could go to Madagascar to see the lemurs and to Mauritius to see the lovely beaches. All of those places I have heard have gorgeous beaches.