Internet storage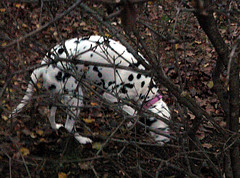 India
December 26, 2008 7:35am CST
hey do u know that we can store our data online in x-drive.com its easy to store and share data................ plz tell me do u know online data storing sites.......
3 responses


• India
26 Dec 08
hi arthi, friend, thanks for responding on this discussion.friend, which site you are talking about on which you are sharing ebooks.which ebook you are sharing over here.can these books related to software.friend, i have known one site for uploading file.but i am not able to open that site.is x-drive is a good ,how much the limit uploading files over here and for how much maximum time to share the files or data. happy mylotting

• India
27 Dec 08
The site is 4shared..the banner is in my profile...I am sharing my ebooks on different topics...Its like my virtual drive..I can keep the files as long as I want..only I must login once a month...The files can be either shared or not depending on your wish..The storage capacity is 5GB...That's a lot for me and I am happy there...Have a nice day!

• India
26 Dec 08
I currently use Idrive. www.idrive.com. There you will get a software to download so that you can synchronize your hdd data and online data. It gives initial 2 GB and if you send invitation mails to your friends, you will get another 10 GB. So I think its cool...