Dealth penalty. What is your opinion?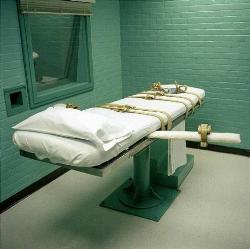 Netherlands
November 8, 2006 3:46pm CST
Dealth penalty. What is your opinion? In many places of the world including some parts of the US is still valid.In europe our tradition and culture as politicians say lead to its ban.Do you people in mylot think it is fair or not? Is it humaine to kill others no matter what they did? what happens in case an innocent person is subject to this penalty?please share.
7 responses

• United States
8 Nov 06
i believe in the eye for an eye discussion. if you take someone's life, then why don't we take yours?


• Pakistan
8 Nov 06
so guyz wat wud u say in case of a terrorist he who kills several hundreds of humans. he who did all inhuman is still eligible for a kind behavior....... he shud be killed as a lesson for others........... But in case of innocent 1 i strongly object. And any kind of penalty to a innocent 1 is wrong. It is da duty of court of law to ensure dat no innocent will be harmed.

• Philippines
8 Nov 06
i agree with it. bcoz it reduces crime rate..

• United States
8 Nov 06
Where children are involved........ that is where I would consider it. It has proven time and time again for many years that you cannot help a pedophile. You can't stop them and you cannot help them. I guess we could jail them for life.


•
8 Nov 06
Here in the UK we do not hang people anymore, but the general opinion is to bring back hanging, but the do gooders block the vote on human rights. I, myself believe in an eye for an eye.

• United States
8 Nov 06
I have answered this a few times already.