Half of its population will be wiped off if India thrusts war: Jatoi

Karachi, Pakistan
December 27, 2008 9:15am CST
OBARO: Federal minister for production Sardar Abdul Qayyum Jatoi said that if India thrusts war on Pakistan then half of Indian and 120 million of Pakistani population would be wiped off. Speaking at a press conference in Dharki, he said that every thing is used in war and we would not sit idle if India attacks our country. He said that India have to bear more loss in the war. Sardar Abdul Qayyum Jatoi said that both countries are high alert. We do not want war but if it thrusts then situation will become worse.
4 responses

• India
10 Mar 09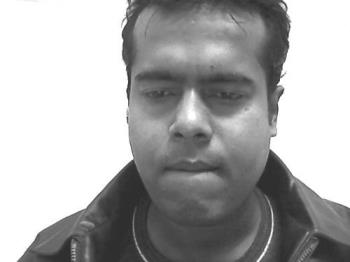 its only a pakistan's tactics to divert attention of world community from their internal political and other developments. instead of controlling the talibans , they are giving support and oneday these terrorists will be in power like in afganistan. china is the other country which is giving all required support to pakistan to dominate india in future and to remain the only powerful country in asia. purely a cold war which lead to only destruction around the world.

• India
12 Jan 09
it looks like federal minister is kidding. war dint started yet, but politician have already started making irresponsible comments. i don't want any war to happen. there is no doubt that loss will immense and out of imagination of anyone. i hate these politician, they make such a provoking statements.


• Philippines
27 Dec 08
this is very, very bad news, tushavi. i hope that no war will ever take place between you who have always been close neighbors. i am not prefectly informed about your differences but, i understand that the differences had been carried through the years for some reasons which i am into full understanding until now. a war is never something which is desirable to happen. it would be better if you will just bear with each other as you have always been doing all these years. although the best measure will be to settle your differences, as for the better way of dealing with your problem.