Looking to earn $100 per month

Singapore
December 29, 2008 9:39am CST
Hi Mylotters, I'm looking for a method to earn $100 per month. I've been trying ptc, ptr, ptp sites quite a while and nothing worked for me. So far, my only payment is from neobux. On an average, I can spend a maximum of 20 hours online per week. I tried setting up a blog and driving traffic to my site, but it's not helping me to reach my target. So friends, if you've any ideas or methods which have worked for you, please let me know. I would like to hit my target in 2009. Well,I'm not planning to invest money, I can invest my time and brain, but not money.
2 responses

• Singapore
29 Dec 08
honestly i would love to earn that kind of money each month too... it'll do GREAT to my lifestyle expense... as a matter of fact, mylot is actually a great place for you to earn money. if i'm not wrong 100 posts would earn you $1. I'm sure you can do your maths from there. =) post good quality discussions as well as responses and you get to earn more. there are many other sites that pay well, one example is slicethepie. I've been paid so many times from them (i might even need to borrow your fingers and toes to count). they require you to simply review music tracks of budding artists and you get paid per review. it's rather easy and they pay you very promptly. The minimum is 5 pounds and (hey it's double the amount for our currency).

• United States
29 Dec 08
How does it work? Do I need to pay a single amount from it?

• India
29 Dec 08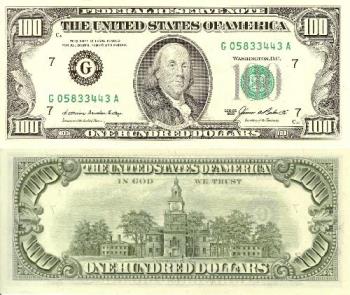 Yes, I am also interested to earn more than $100 per month.. if you have any idea, please tell me, i need to earn it in a genuine way.. if anybody found any good way to earn more than $100 + permonth, please leave the response here.. I will follow the same.. But it should be genuine like mylot, not the others cheated sites. in which lots of our members suffered a lot.. Genuine earnings i dont mind to spend more timings in a day.. All the very best, keep postings and enjoy mylot, WISH YOU A HAPPY NEW YEAR